Puppet Combo Demo Disc
$

24.95
Sold out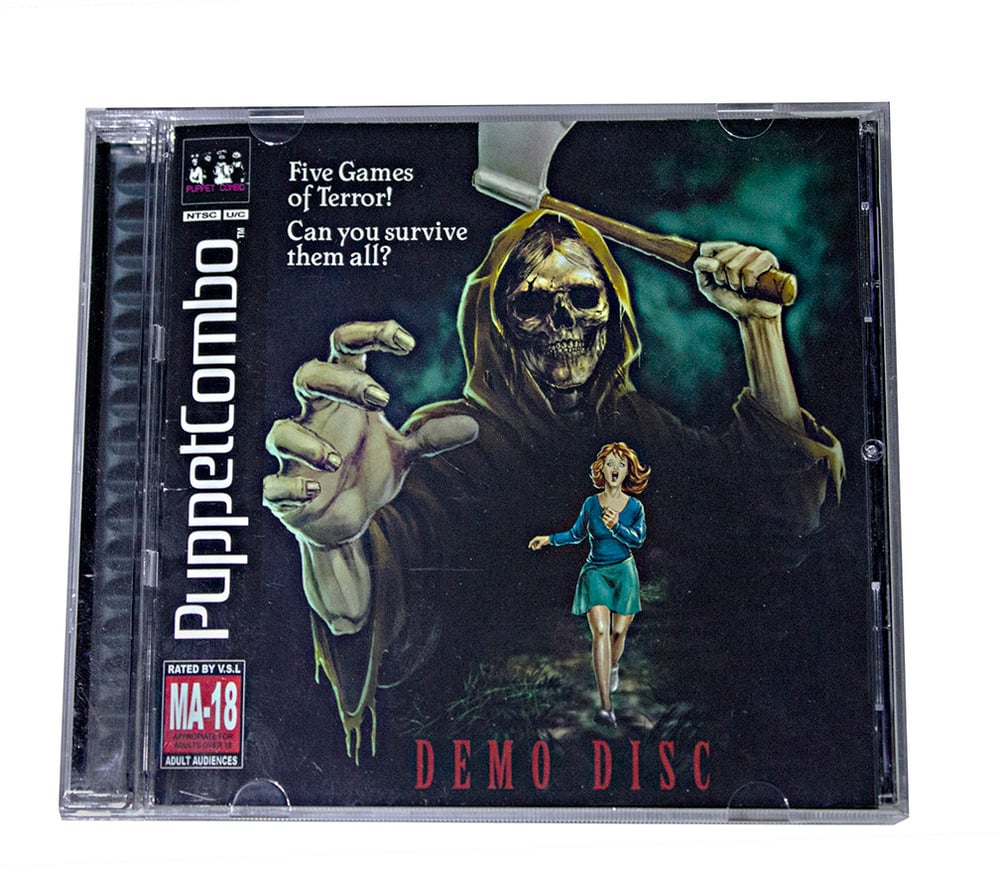 The first Puppet Combo demo disc. Includes 5 upcoming games
Power Drill Massacre (2015) - Injured after a car crash, Megan flees through the woods into an abandoned building, looking for help. The door jams and she's locked inside, forced to search through the dark corridors. She hears the echo of a power drill in the distance and realizes she's not alone
Stay Out of the House! (2018) - Welcome to the home of THE BUTCHER. Welcome to YOUR new home. Why are you here? Why has this mad man chosen you, and what are his plans for you? How will you escape? Can you even escape? All of these questions have answers, but can you seek them out? Do you want to? If only you'd heeded their warning to STAY OUT OF THE HOUSE!
Planet of Bloodthirsty Santa (2017) - A scavenger crew lands on a strange seemingly deserted planet. Something terrible has occurred. Can you make off alive or succumb to the terror of the planet? Avoid the wrath of SANTA. He's for hungry for flesh and thirsty for blood... Play in multiple video formats: VHS, Laserdisc and more. Choice of 1st or 3rd person gameplay
Buzz-Saw Blood House (2018) - Britney is kidnapped and thrown into the BUZZ-SAW BLOOD HOUSE - a deep web snuff nightmare. Can she escape the madness and evade the relentless chainsaw maniac stalking her?
Texas Butcher (2016) - Larry has been a bad boy. After years of peeping in windows, he enters the homes of strangers on his INSANE MURDER RAMPAGE! Stalk and kill everyone in sight but don't get caught
Runs on Windows PCs.
Has a reversible cover and retro game selection menu!
Artwork by Markus Bülow
NOTE: This disc runs on Windows PCs only. Unfortunately it will not work on PSX consoles because they're PC games.